Dancing With The Stars contestant Jeannie Mai has dropped out of the competition.
The 41-year-old TV host was hospitalized with epiglottis, which blocks airflow to the lungs, ABC reported on Monday.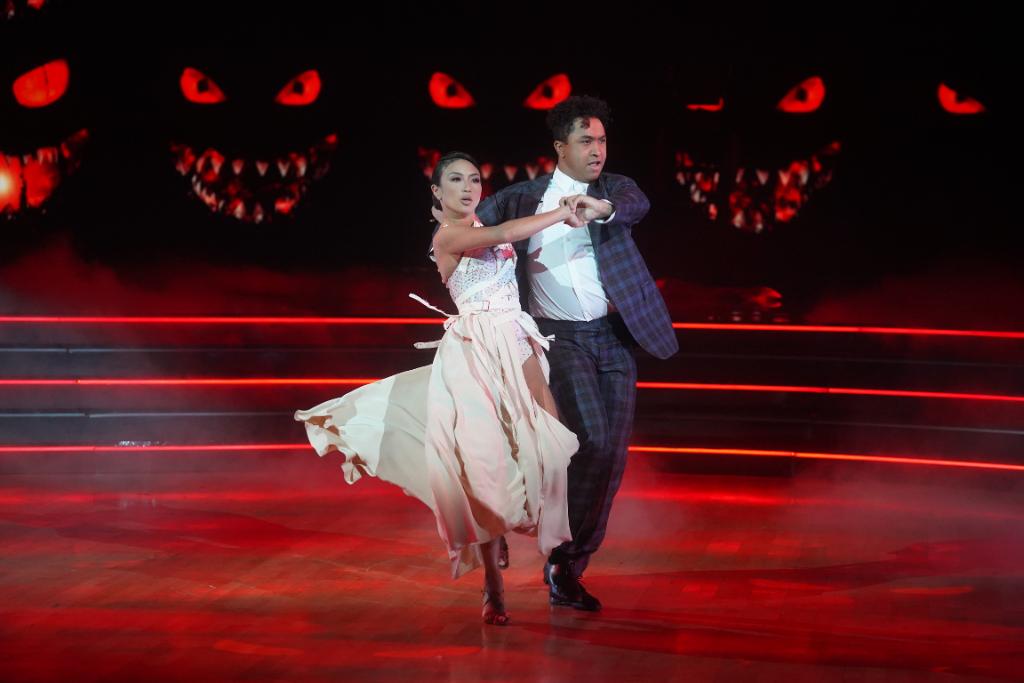 'My doctors discovered a health concern with my throat which requires immediate attention and surgery,' The Real star said in a statement to Good Morning America. 'I am heartbroken that my DWTS journey has to end here.'
She added, 'I have pushed myself to new limits physically and mentally, and I am so proud of how far we've come.'
Jeannie Mai will not be able to continue to compete on #DWTS this season due to a health concern that requires immediate attention. Jeannie has inspired us, along with millions of fans, with her energy and dedication. We wish her a full and speedy recovery. pic.twitter.com/HTgkhC5tXt

— Dancing with the Stars #DWTS (@DancingABC) November 2, 2020
According to the Mayo Clinic, Epiglottitis is a potentially life-threatening condition.
It happens when the epiglottis — a small cartilage 'lid' that covers the windpipe — swells, blocking the flow of air into the lungs, the site stated.
via Daily Mail