Vanessa Bryant speaks out after viewing the unreleased 'MAMBACITA sneaker,' made in memory of her late daughter Gianna and hubby Kobe, in the hands of another customer after she 'did not re-sign the Nike deal and opted not to distribute' the sneakers.
"It appears someone already has Gigi's MAMBACITA shoe in their possession. If someone can share how they have these shoes in their possession, that would be great because my daughters and I don't have any of Gigi's MAMBACITA shoes." -Vanessa Bryant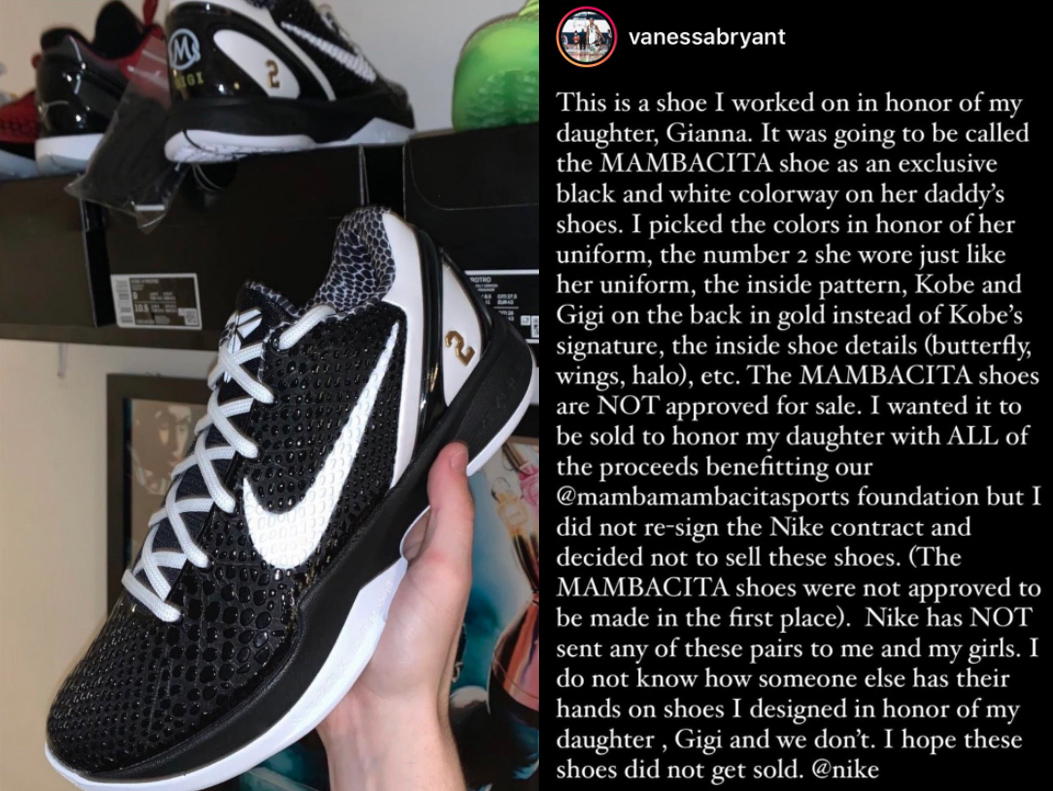 Vanessa revealed on her Instagram Story on April 19 that Nike and the late NBA player had split ways earlier that month after she and the athlete's estate declined to renew the deal.