We don't know all the details yet regarding how Delonte West got from there to here. We're not even sure where "here" is. But we know Dallas Mavericks owner Mark Cuban has become involved in trying to turn around the troubled life of the former NBA standout, taking the homeless West off the streets of Dallas and first into a hotel and now, it seems into a rehab facility.
Tweets Cuban: "Ladies & Gentlemen, I present to you, Delonte West . A long, long , long way to go, but he has taken the first steps and shared these with all of us as a thank you for the love and support."
Mark Cuban really is the best owner in the NBA (maybe of all sports) pic.twitter.com/mV1DYpsbf5

— Peter Griffin (@PeterGriffinAcc) October 9, 2020
This makes me happy. Thank you, Mark. Appreciate your humanity. Best of luck to him on his journey.

— Cody Witt (@CodyWitt18) October 9, 2020
Wishing Delonte happiness on the road of recovery 🙏🙏 Stay strong https://t.co/uPr7NdPO8W

— Michael Perri (@PeRRsKi) October 9, 2020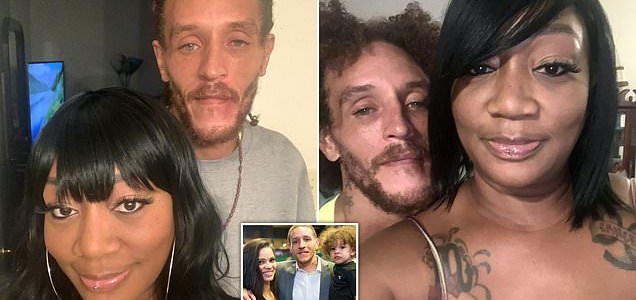 Friend of Delonte West reveals NBA star addicted to EMBALMING FLUIDS
A friend of Delonte West has revealed the NBA star is addicted to embalming fluids and had been on the streets for years before Dallas Mavericks owner Mark Cuban got him into rehab.
Earlier this week video emerged of Cuban picking West, 37, up from a Texas gas station and to help take him to a treatment center in Florida, according to reports.
Lenora Cole, 50, decided to help West when she saw him panhandling outside a grocery store near Irving six months ago, and has been desperate for the father-of-two to receive professional help.