A company Dr. Dre and his estranged wife created together is accusing of her stealing funds from the business account and embezzlement, according to TMZ.
A letter was sent to Nicole Young from the attorneys for Record One recording studio.
LLC. Nicole was a trustee and signatory on the LLC's checking account for Record One.
The letter launches right into allegations of wrongdoing by Nicole, claiming she "decimated" the company's bank account last month to the tune of $353,571.85. Attorney Ed McPherson, who reps the LLC that operates Record One, attached the check Nicole wrote to herself.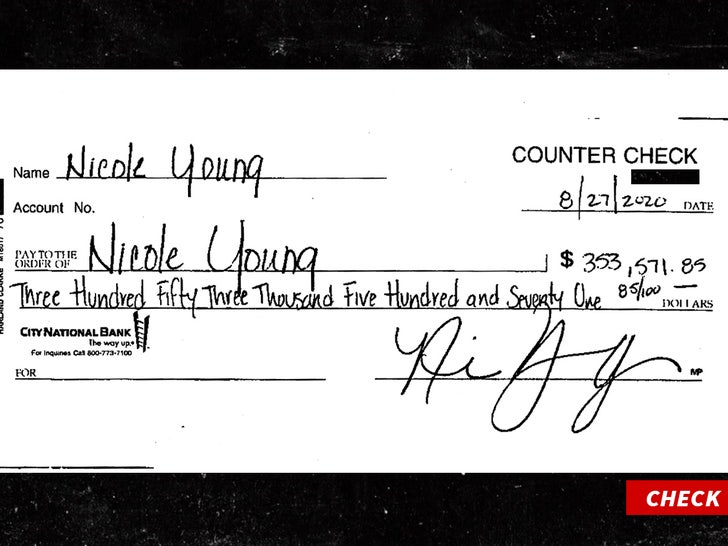 The letter accuses Nicole of "blatant and unjustifiable criminal embezzlement of corporate funds," as well as a breach of her fiduciary duties.
Dre and his other partner are requesting Nicole to give back the cash they claim she stole no later than a week from Tuesday. Otherwise, the lawyers say they're going to file suit against her.